Upgraded service in the Federated European Patent Register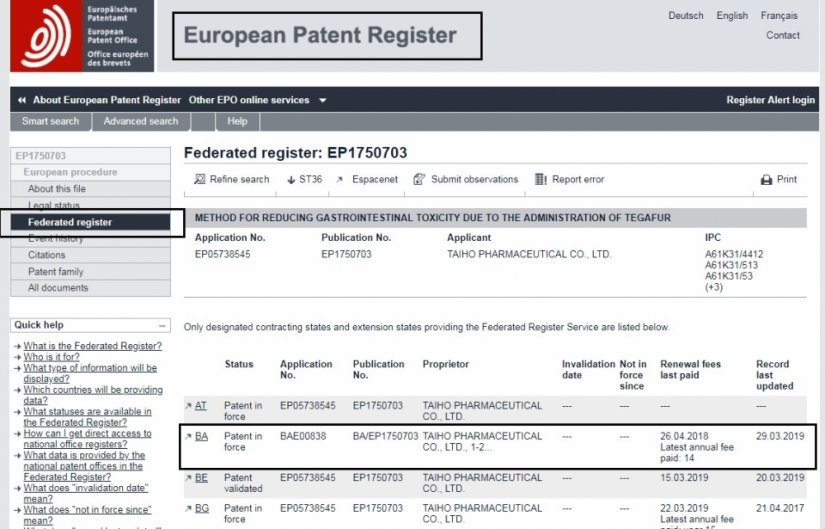 SARAJEVO, April 1, 2019 - As of February 1, 2018, the Institute for Intellectual Property of BiH provides access to data on the requests for extension of European patents to Bosnia and Herzegovina through the Federated European Patent Register.
This service was upgraded on April 1, 2019 so it is now possible to obtain detailed information on the legal status of applications/patents i.e. information on the dates of legal status change as well as the data on the last paid annuities by individual applications/patents.
The data from the BiH registry are updated on the day of user's access to the service.
More information can be found at:
https://www.epo.org/searching-for-patents/legal/register/documentation/federated-register.html