Institute participated in the exhibition "INOST MLADIH 2019"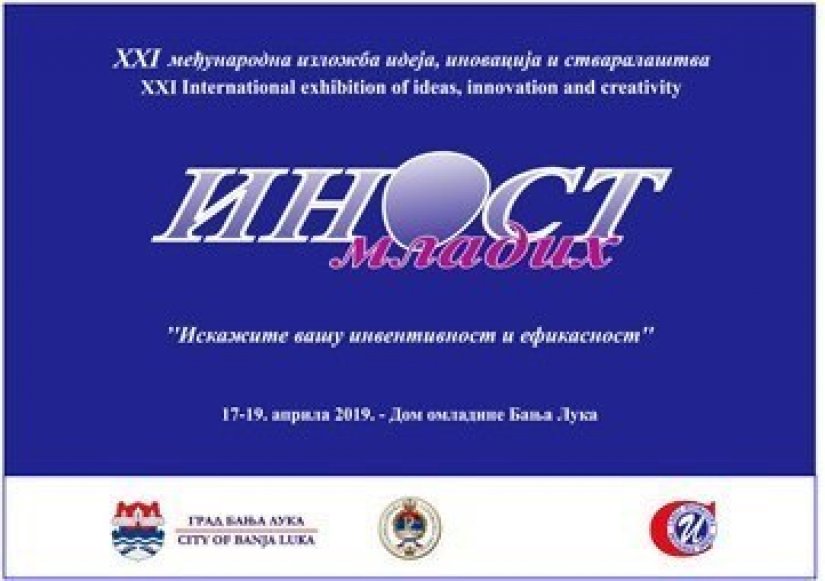 Banja Luka, April 24, 2019 - Republic of Srpska Inventors' Association and the Association of Innovators of the City of Banja Luka organized the 21st International Exhibition of Ideas, Innovations and Creativity "INOST MLADIH 2019" under the auspices of the Republic of Srpska Government and the City of Banja Luka.
Exhibition was held from 17 to 19 April 2019 at the Youth House (Dom omladine) Banja Luka.
This 21st exhibition was organized and dedicated to the 140th anniversary of the birth of Milutin Milanković and the 22nd of April - City of Banja Luka Day.
Institute for Intellectual Property of Bosnia and Herzegovina participated in the exhibition like every year, and on that occasion the Institute staff established contacts with visitors, introduced them to the work of the Institute and the ways and procedures for the protection of all forms of intellectual property.