World Intellectual Property Day celebrated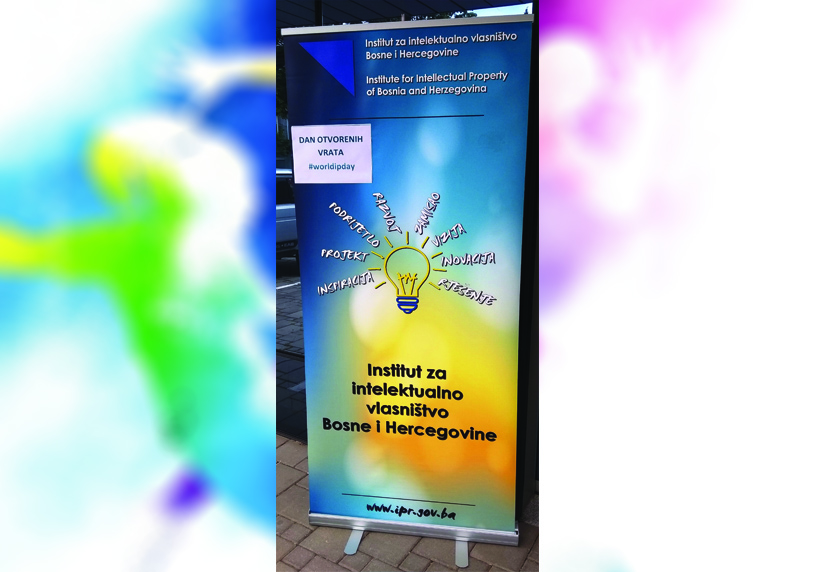 Mostar, April 26, 2018 - On the occasion of the World Intellectual Property Day, marked annually on April 26, the Institute for Intellectual Property of Bosnia and Herzegovina organized the Doors Open Day.
Doors Open Day was held at the headquarters of the Institute in Mostar, in the building of joint institutions, as well as in the branch offices in Sarajevo and Banja Luka. In the period from 09:00 to 12:00 hours, Institute staff provided information to everyone interested in intellectual property and its protection and provided visitors with educational and promotional materials.
In a statement to the media that visited the headquarters of the Institute for Intellectual Property of BiH in Mostar, the director of the Institute Josip Merdžo emphasized that the legal framework in BiH regarding intellectual property is well established, but that there is room for improvement and that harmonization with EU regulations will follow.
He added that Bosnia and Herzegovina is a member of the World Intellectual Property Organization (WIPO) and a member of the European Patent Organization (EPO), the largest professional organization, recalling that the Institute prepared amendments to the Law on Patents last year, which are currently in parliamentary procedure and which, when adopted, will bring BiH closer to full membership in the EPO, which is one of the conditions for accession to the EU.
"The complete system of intellectual property regulation has led to the result that BiH has gone up nine places last year in the world innovation index, published by the World Organization and the Cornell University, going from 86th place to 77th," Merdžo said, assessing that as evident progress, although the position is still not good.
He also reminded of the adopted Intellectual Property Rights Enforcement Strategy at the beginning of 2019, adding that new strategy for intellectual property development in BiH is being prepared, with the assistance of WIPO experts.
In 2000, the World Intellectual Property Organization (WIPO) member states determined April 26 - the day the WIPO Convention entered into force in 1970 - as the World Intellectual Property Day in order to increase the overall understanding of intellectual property rights.