Delegation of the Institute at the regional conference on digitalization and intellectual property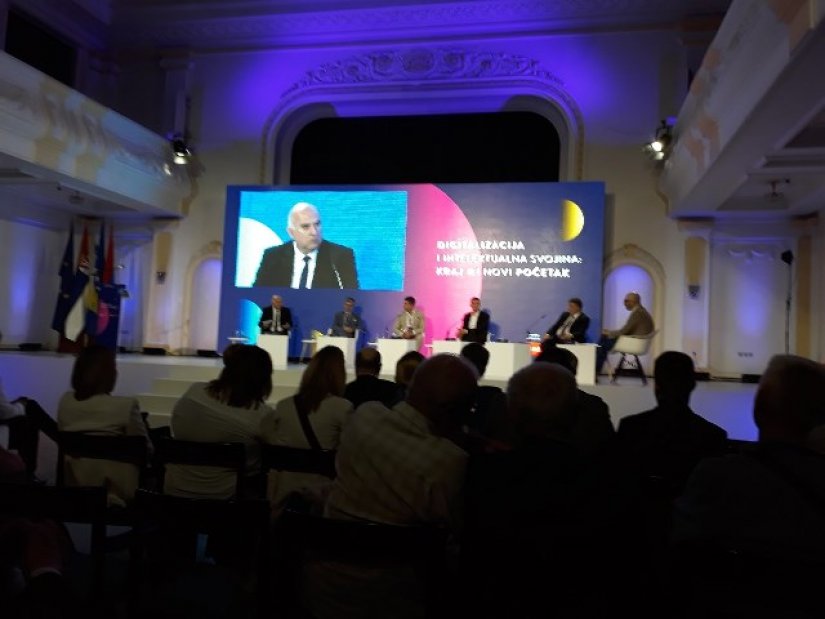 Banja Luka, June 17, 2019 - Delegation of the Institute for Intellectual Property of Bosnia and Herzegovina participated in the work of the regional conference "Digitalization and Intellectual Property: End or New Beginning", held on Monday, June 17 in Banja Luka, organized by the Public Policy Institute.
Director of the Institute for Intellectual Property of BiH Josip Merdžo was one of the panelists in the topic titled "Copyright and Modern Piracy in the Age of Internet Revolution". In the delegation of the Institute were also deputy director Ljubica Kozić and Tatjana Vitomir, expert associate for related rights.
Experts from the region and the European Union, on the basis of personal experiences and practical examples, discussed whether digitalisation incites piracy, what new European directive on copyright brings, strengthening intellectual capacity of developing society, as well as the advantages of effective protection of copyright and related rights.
Within the panel "Media Monopoly in the Western Balkans: What is the role of the state" discussed were the importance of protecting intellectual property for the country's economy, how to implement European agenda in this area and prepare the public and institutions for implementing the regulations. Participants in this panel were, among others, presidents of the governments of the Republic of Serbia Ana Brnabić and Republika Srpska Radovan Višković.
Intellectual property protection is extremely important for the growth of each country's economy, but also on the path to full membership of the Western Balkan countries in the European Union, it was highlighted at the conference.