Representatives of the Institute participated in the IPCC workshop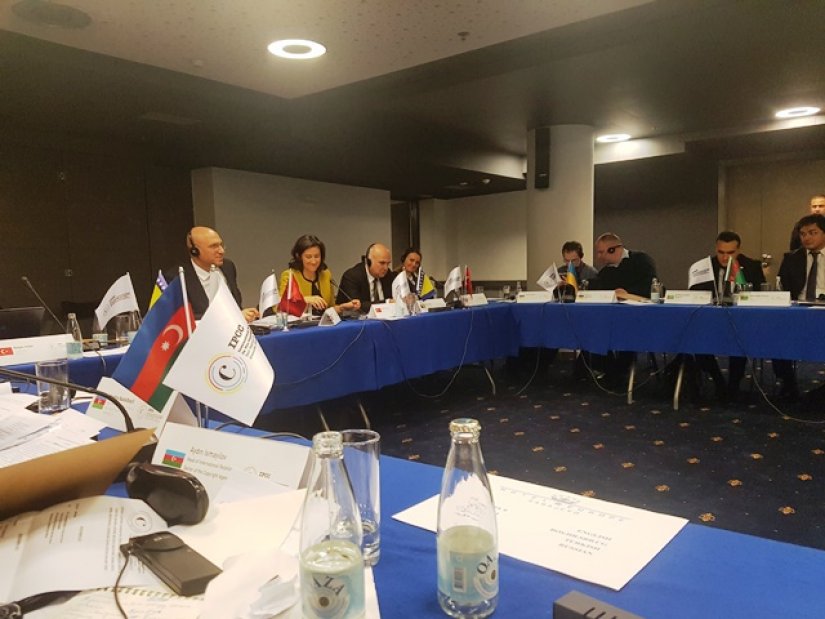 SARAJEVO, December 5, 2017 - Representatives of the Institute for Intellectual Property of Bosnia and Herzegovina, led by the director Josip Merdžo, participated in the workshop on "Basic Legislation and Administrative Framework in the Field of Copyright and Related Rights", held on the 4th and 5th of December 2017 in Sarajevo, within the framework of the international cooperation project in the field of copyright and related rights (IPCC).
Representatives of Kazakhstan, Kyrgyzstan, Turkmenistan, Uzbekistan, Tajikistan, Georgia, Ukraine, Azerbaijan , Macedonia, Albania, Serbia, Montenegro, Turkey and Bosnia and Herzegovina gave presentations at two-day workshop, held at Europa Hotel, organized by the General Directorate for Copyright of the Turkish Ministry of Culture and Tourism and supported by the Turkish World Foundation.
In addition to presenting legislative framework in the field of copyright and related rights, representatives of these countries had the opportunity to share experiences in the field of protection and enforcement of intellectual property rights, respectively copyright and related rights.