World Intellectual Property Day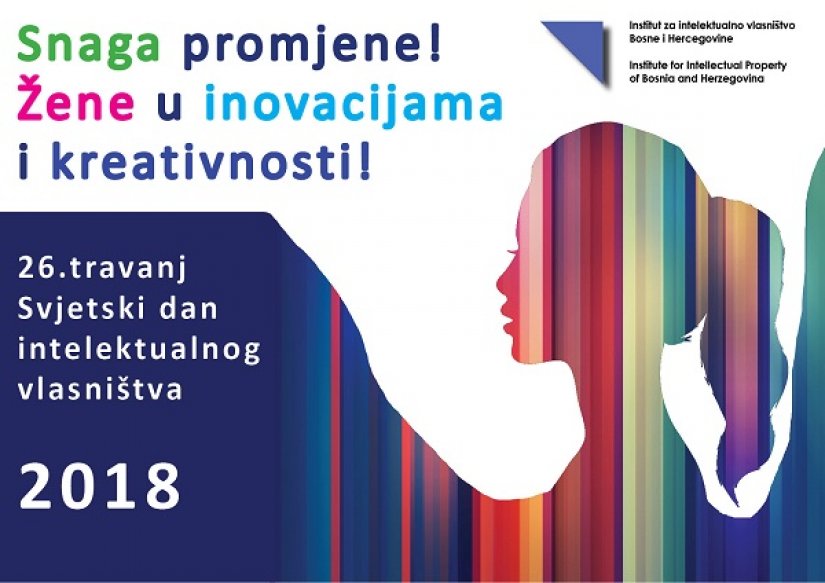 World Intellectual Property Day is celebrated every 26th of April.
On this occasion, the Institute for Intellectual Property of Bosnia and Herzegovina organizes Doors Open Day. On Thursday, April 26, 2018, between 10:00 and 14:00 hours, anyone interested can visit the Institute's premises and find out which intellectual property rights (patents, trademarks, industrial designs, copyright) have a stake in promoting innovation and creativity.
Learn:
What is Intellectual Property?
Intellectual property rights?
How to initiate proceedings and enforce intellectual property protection?
You can get all the information and answers to your questions at three locations in Bosnia and Herzegovina where the offices of the Institute for Intellectual Property are located:
- Mostar, Kneza Domagoja Street
- Sarajevo, Hamdije Ćemerlića Street, 2/18
- Banja Luka, Akademika Jovana Surutke Street
World Intellectual Property Organization (WIPO) has devoted this April 26th to the role of women in innovation and creativity. The aim is to celebrate magnificence, genius and courage of women who have contributed, through history, to the changes that shape our common future.
Promoting innovation and creativity enables the convergence of different societies and cultures.