Law students from the University of Sarajevo visited Institute's branch office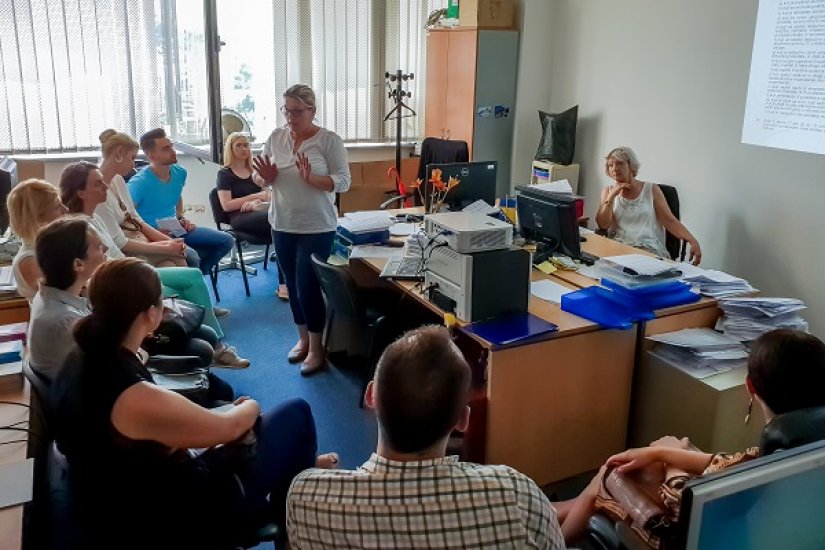 Sarajevo, May 31, 2018 - Following the cooperation between the Faculty of Law of the University of Sarajevo and the Institute for Intellectual Property of Bosnia and Herzegovina, students of the fourth year of the Faculty of Law, attending elective course of Industrial Property, with professor Doc. Dr. iur. Iza Razija Mešević visited Institute's branch office on Wednesday, May 30, 2018.
Assistant Director for Industrial Property Lidija Vignjević familiarized students with the jurisdiction of the Institute, system of industrial property protection in Bosnia and Herzegovina and the procedures conducted before the Institute for acquisition, maintenance and transfer of industrial property rights.
Irma Delibašić, national trademark officer, presented concrete cases, specifics and the course of procedure on applications for trademark registration. About the contents of trademarks and patents databases, the way of searching and recording of data, and the WIPO Global Brand Database, EUIPO TMview, DSview and EPO patent database students were informed by Faris Frašto, national trademark officer, Elvedin Pandžić and Fikret Žunić, patent officers.