Cooperation with the Entrepreneurship and Technology Transfer Center from Banja Luka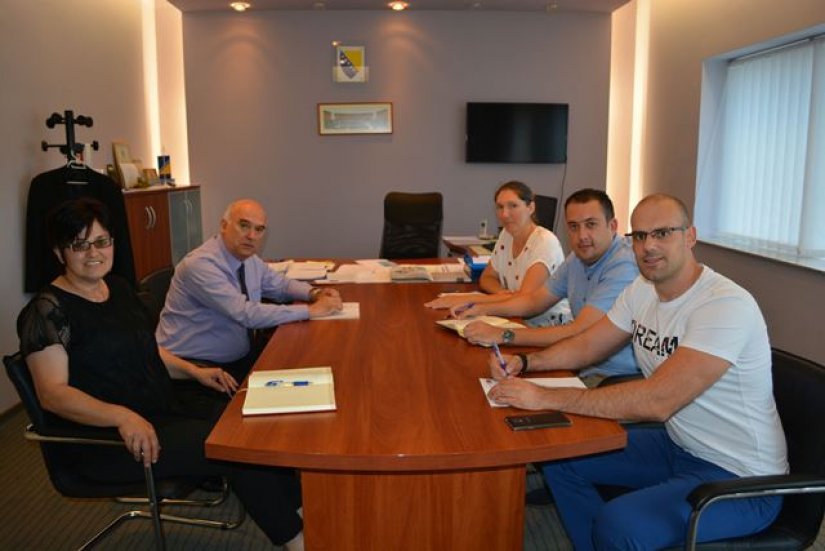 Mostar, June 6, 2018 - Representatives of the Entrepreneurship and Technology Transfer Center Banja Luka - Anđela Pepić, executive and project manager Predrag Govedarica, visited head office of the Institute for Intellectual Property in Mostar on June 6, 2018.
At the meeting with Institute's management, modules for cooperation in the field of intellectual property were agreed.
Cooperation between the Center and the Institute has been agreed with the aim of mutual contribution to strengthening the roles in the intellectual property system and informing the University of Banja Luka about state and trends in the protection of intellectual property rights.
Entrepreneurship and Technology Transfer Center began work in 2017 and was created by the transformation of the University Entrepreneurship Center, which was founded in 2009.
Center, among other things, coordinates research projects in the field of entrepreneurship, mediates in the realization of cooperation between the University and the economy, provides support to innovators and enterprising young people in the development of business ideas, provides consultancy services, etc.