Macedonian Office celebrates 25th anniversary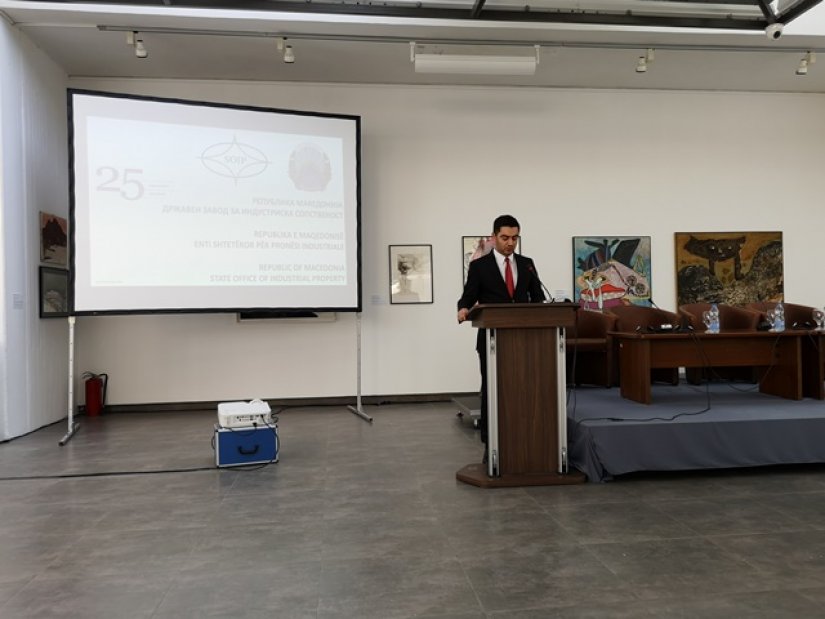 SKOPJE, October 18, 2018 – Macedonian State Office of Industrial Property celebrated 25 years of its foundation with a special program.
Office director Safet Emruli referred to the previous period in which the Office achieved significant success, and Macedonia became a full member of the European Patent Organization.
Minister of the economy in Macedonian Government Krešnik Bekteši addressed the conference, as well as Željko Topić, vice-president on behalf of EPO and Silvija Trpkovska on behalf of the World Intellectual Property Organization (WIPO).
Within the working part, round table was organized dedicated to technology transfer.
Director of the Institute for Intellectual Property of Bosnia and Herzegovina Josip Merdžo and assistant director for industrial property Lidija Vignjević also participated in the celebration of the 25th anniversary of the Macedonian Office.