Workshop on branding and certification of handicrafts and food products held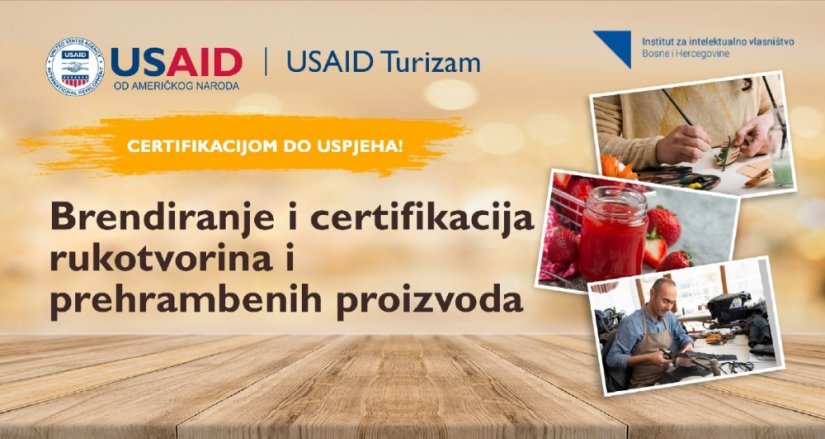 Mostar, July 1, 2021 - The Institute for Intellectual Property of Bosnia and Herzegovina, in cooperation with USAID Tourism Project partners, participated in a one-day online workshop on "Branding and Certification of Handicrafts and Food Products", held on Tuesday, June 29, 2021.
The introductory speech at this workshop was given by the director of the Institute Josip Merdžo, who stressed the importance of protecting industrial property rights in increasing the value of products and services in the field of tourism, as well as related areas of food and traditional products.
Miroslav Marić, expert advisor at the Institute for Intellectual Property of BiH, gave a lecture on the legislative framework for the protection of distinctive marks for the purpose of branding and certification, ie on the available certification mark models and the possibilities offered.
The workshop offered a number of interesting presentations on making stronger connection between tourism sector and activities that potentially have close relationship with this sector, such as the food sector, handicrafts, organization of cultural events. In this sense, all the lectures contributed to the exchange of experiences, the establishment of contacts between stakeholders in this chain, and this workshop was assessed as very successful.