Glamoč opanak in the procedure of geographical origin protection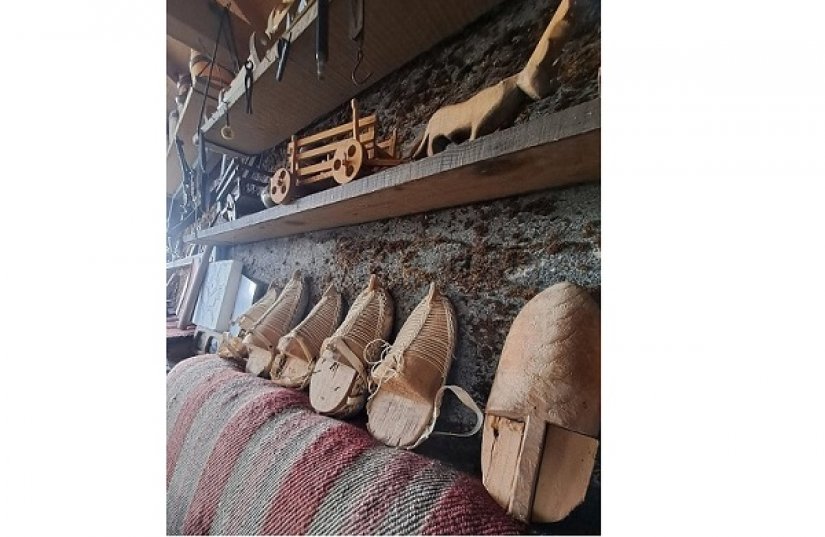 Glamoč, April 18, 2023 - As part of the project "Glamoč opanak as a touristic signature of BiH", a workshop was held on Tuesday, April 18, at the Nenadić ethno household in Glamoč, where the project was presented and the procedure for protecting geographical origin of Glamoč traditional shoe - opanak made official by the Institute for Intellectual Property of Bosnia and Herzegovina.
Expert advisor Miroslav Marić participated in the workshop on behalf of the Institute and presented legal framework for the protection of intellectual property in Bosnia and Herzegovina with an emphasis on the procedure for the protection of indications of geographical origin.
Workshop was also attended by Siniša Šolak from the association "Tropolje i zapadne strane", Dragana Dujaković on behalf of USAID, and Jovanka Sabljić from the association "Budi Zdrav Ko Dren".
As part of the workshop, and in order to raise awareness of the importance of intellectual property protection, meetings were held where expert advisors at the Institute Miroslav Marić and Goran Trifković talked with local businessmen about the possibilities of intellectual property protection and familiarized them with the protection procedures.